Projects by Volodymyr Kurylenko
What I'm doing besides playing bayan
Here you will find information about my projects, activities as well as some information about the town where I was born and which I consider to be the most beautiful on Earth as well as some parts about the people who bring fame to it
***
Recording the music: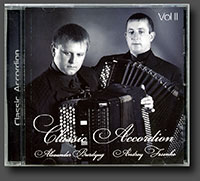 Olexandr Burdyug and Andrey Fesenko playing. Two CDs.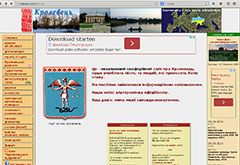 Web site about Krolevets, the town in which I live: www.krolevets.com The info is in Ukrainian, but there are photos, which may say more then words.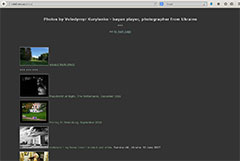 Here you can see my photos which I make now and then. It's one of my biggest hobbies.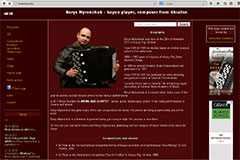 Website about Borys Myronchuk - a friend of mine.
Borys is composer as well. There are many great works of him for bayan.
On site you will find information about CDs, sheet music by Borys Myronchuk and see videos with his performances.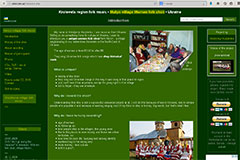 I am recording Ukrainian folk music in the region where I live - in villages close to my native town Krolevets. Following this link you will find info, see photos, read about CDs, find mp3 files available for download. Take some time to listen to genuine folk music from the place where I live.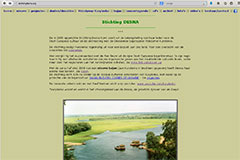 For Dutch (Nederlands) reading audience here's info about Stichting Desna founded in Maastricht, the Netherlands.