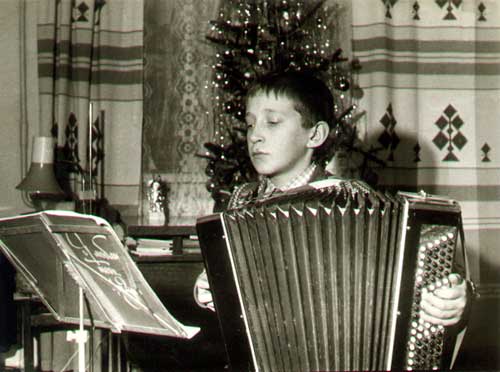 This is my first instrument.
Picture made by my uncle who wanted me to be a bayan player
and put lots of energy into persuading me to keep on playing bayan professionally.
At that time I was still at school, good in mathematics and physics, dreaming to be a locomotive driver =).